AureliaJs Links
I've been following AureliaJs for quite awhile now and I've collected a lot of links. Here they are, in no particular order, for you to enjoy.
I think this is a great framework that is easy to put to use. I enjoy the convention over all the configuration that Angular has. Even though the usage isn't as big as Angular or React, it has a decent following.
Please follow me on Twitter @alignedDev and checkout my articles on Gooroo. This was originally posted on GeeksWithBlogs.net.
My Aurelia Code for a presentation at SD CodeCamp 2016. My write up on my Aurelia Code example
Aurelia News - weekly
Tutorials
Presentations
Interviews
Other articles
Older
Documentation
Testing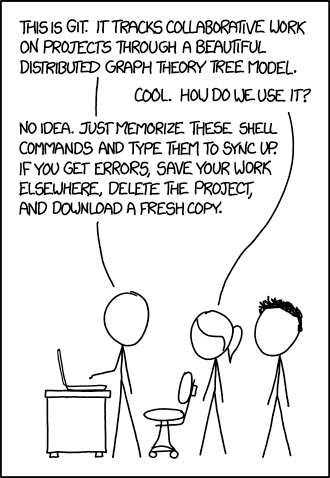 - source: https://imgs.xkcd.com/comics/git.png
---